About Us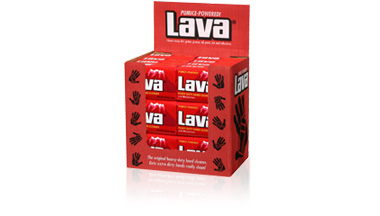 Lava® has been getting hands clean with the power of pumice since – believe it or not – 1893. It remains the hardest-working hand cleaner that's tough on dirt, but not on hands.
Lava means:
Extra Clean Hands
Tough on Dirt, Not on Hands
Getting Back to Presentable
Lava is:
Hard Working
A Job Well Done
Trusted Since 1893

But we're most proud of the moment that Lava became a member of the WD-40 Company family in 1999. After all, WD-40 inspires you to get your hands dirty . . . and now Lava can help you get them clean! Because, like mom used to say: The job's not done 'til your hands are clean!
To learn more about the history of Lava, click here.